And there he was scribbled in between the lines of my notebook. He was perfect and fitting in every way. Besides remarkably handsome and intelligent, his character and core values were most attention worthy.
With my mind made up and a wish list in my hand I took my list to Lord in prayer and instantly I felt unworthy to make such requests.
I couldn't understand why, however I would be asked a question that would baffle me and resonate with me to this day "Are you striving to possess that of which you're asking for in a partner?"
The moment I confessed I had no intentions on applying the same standards I demanded in a partner was the day I realized I needed to live up to my own expectations despite heartbreak in past relationships.
The Method to My Madness
Dear Lord,
I believe I have something for you…well something that may help you help me. I have made some poor decisions in selecting a suitable partner. I have exhausted every avenue to shape these men to my liking and I've failed altogether.
I've invested so much into these relationships only to find myself shorthanded and bitter. How could they not value or comprehend my very being– one who was trustworthy, committed, considerate, cooperative, patient, compassionate, and understanding to say the least?
I desire a partner who will take on the duties of living up to that of which I value and pay me that of which my past relationships weren't willing to reciprocate wholeheartedly:
respect and commitment
trustworthiness and loyalty
cooperation and support
compassion and patience
You know me I'm not interested in men that can't produce and maintain my expectations.
Now that I've done my part in creating this list and presenting it before you I am expecting you to produce.
Thanks in advance.
I didn't look to make any adjustments whatsoever in my request.
But it was always odd talking to Him about it. The voice of doubt echoed in my mind and it made no sense.
Lord?! Don't you remember you stated in your word that you desire for me to draw boldly to your throne?
Don't you encourage me to cast my cares upon you because you care? Check me if I'm wrong, but don't you recommend that I seek your kingdom first so that what I am asking for will be added unto to me?
Don't you want me to delight in you and in return you'll grant me the desires of my heart? I know that you aren't one to lie so what's going on?
His response left me speechless, yet informed.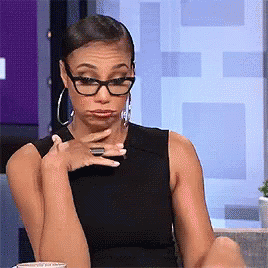 This was His response in a nutshell:
"You are asking for too much considering you have nothing you want to offer. Then you have managed to make this all about you and what it is you think you deserve. That's not how any relationship should work.
Yes you've been hurt, but that is no excuse to discontinue in practicing the values you once shared and expressed in your past relationships. I am not asking you to reconcile with your past, but I am recommending that you continue to live out that of which you shared so freely before.
Also I am capable of providing you with your heart's desire, but you need to understand that this man, should I 'produce him' is not a way to fix what your past partners abused nor for you not to reciprocate the same values and qualities.
Now, produce that of which you are asking for in a partner and if it is in my will for you to reenter a relationship then you will have the desires of your heart."
I'm sorry, but was that a read?
But He was so right! I was asking for too much yet not willing to offer anything (I hate it when he's right sometimes).
I mean if you had given the things you valued the most to the one you were dating, but it wasn't reciprocated wouldn't you lock away the little you had left to protect yourself from the neglect and/or abuse that caused you to crawl into a shell you find yourself in?
My point is some of you may be like me finding yourself entitled and bitter because of the amount of dedication and affection you poured into your relationships. Yet none of it was reciprocated.
Sweetheart I feel you, but that doesn't mean you and I should hide who we are at heart because the individual who received it didn't know how to appreciate and maintain our values for some undisclosed reason.
Though I am not in a relationship I have been able to revive my passion to share my values by practicing them in my relationship with God, family, friends, and most of those around me for the most part (not sure if you're leading by example pay attention to how you treat those around you…I'm just saying).
So, while you are writing your list or praying for your ideal future hubby or wifey be sure to ask yourself are you striving to possess that of which you're asking for in a partner.
If you're asking for someone with patience learn how to be patient. If you want someone who is faithful learn how to be faithful. If you're asking for someone who is thoughtful learn how to be thoughtful. Get my point?
Moreover, if what you're asking for isn't a reflection of who you are well…you have some practicing to do before you go off demanding someone to be someone you are not.
Warm regards,
Erin.