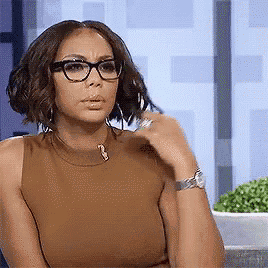 Wait a minute I am positive I nipped that situation in the bud. Oh no no, that thing has been dead and buried for years. Surely I locked that door, threw away the key and called it quits. There's no way my past has resurfaced as I have made it my duty to forget that of which is former and to focus on the things ahead.
Lately I've been having a lot of WTF (what the freak) moments. It appears that certain people, places, and things who are deemed deceased to me have suddenly resurrected.
Ugh, it seems as though when I get a grip on living a life of healing, prosperity, and wholeness I am ambushed by things that should no longer exist. I will confess I was tempted to buckle and fold at the sight of them, but I refuse. Instead I decided to do a little investigation on why they reappeared and what I could do to put them back in their respective place, the graveyard.
If you've been following me for a minute you'd know that I can find my life in any book of the Bible (lol) and it just so happens to be Exodus 14: 15-31. Here's the "Escape through the Red Sea" story in a nutshell:
"The Lord said to Moses, Why are you crying out to me? Tell the people to get moving! Pick up your staff and raise your hand over the sea. Divide the water so the Israelites can walk through the middle of the sea on dry ground. The cloud settled in between the Egyptian and Israelite camps. The Lord opened up a path through the water with strong winds so the people could walk through the dry sea. Of all the Egyptians who had chased the Israelites into the sea, not a single one survived. And the Israelites saw the bodies of the Egyptians washed up on the seashore. When the people of Israel saw the mighty power that the Lord had unleashed they were filled with awe before Him. They put their faith in the Lord."
Assignment complete! I've taken everything to the Lord in prayer, ditched the pity parties, burned the bridge between my past and I, moved on, and by faith I know I am free from it all. What is laid to rest is laid to rest and that's it.
What's laid to rest exactly? Allow me to get a little more personal. That depression is laid to rest. The thought of suicide is laid to rest. Those family members and friends who molested me as a child is laid to rest. The urge to entertain that counterfeit relationship that lasted 12 years, is laid to rest. I have silenced the lie that I will never be loved or I could never love again. I have killed the lie that I am incompetent. I have slayed the lie that my life couldn't get any better than that. Fear, doubt, and anxiety is laid to rest. That fake identity sold to me and the lie that I'd never walk in my purpose is dead. That's what I'm talking about.
With the help of God I am victorious and free from the insecurities and condemnation that followed those horrific and unwarranted events in my life.
Hmm, if that's the case how did these dead things manage to make their way back into my life? Who sent them and why?
Like Exodus 14 explains, when pharaoh and his army followed the Israelites into the waters, they were swallowed up, and washed ashore on the land promised to Israelites. That's when it hit me. It wasn't that I was digging up the remains of my past, but it was divine power behind it all. Here's what I'm thinking as to why the pharaohs of their day and mines resurfaced.
#1. Pharaoh and his clan were ticked because they were no longer in control– influential or powerful– over the Israelites and they were forbidden to enter their land (a land of newness, prosperity, and freedom).
#2. Pharaoh was livid that the Israelites had the audacity to defy him and walk away.
#3. God wanted to make His provisions known to His people so He did what the people thought was impossible. He set them free from the brutality and evil rule of Egypt.
Did you catch that? I think these folks got it!
#4. The enemy at times will remind me of where I've come from and what I've experienced in order to discourage and confuse me. He does these things to bully me, and to persuade me to buckle under fear so that I won't put up a fight.
He wants me to believe that the only purpose in life for me is to spend my days under demonic strongholds. But I will not because God says I don't have to as long as He's on the throne. And let's be real He's not going anywhere.
Let's go back into the word. God declares, "I have called you by name and I have redeemed you. You are mines" Isaiah 43:1. "Therefore, if anyone is in Christ, the new creation has come: the old has passed away" 2 Corinthians 5:17. Leviticus 20:24 says, "But I've promised you that you'll inherit the land that I am about to give you as your permanent possession a land flowing with milk and honey."
I. Am. Here. For. That. And you should be too if you find yourself in my shoes.
I'm going to tell you like I tell myself just because dead people, places, and things resurface doesn't mean they have a place in your present or future. God calls for us to live and not to die with the things of the past.
Remind whatever it is that comes up against you that it's been crucified and buried. Remind them that your future is calling and you have some place to go.
After you've done that cleanse your mind, spirit, and emotions from it, fix your focus, stand up straight, and move forward into the newness of life.
I hope this blessed you as much as it's blessed me.